Origin of the Tobishima Kaido.
Akinada Tobishima Kaido is a continuous route of seven connected extension bridges, including the Akinada bridge, and is alive and overflowing with attraction and a beautiful sea and island view; the linked islands floating in the Seto Inland Sea are like stepping stones that form a path to Akinada. There is plenty to see in all seasons while on the Tobishima Kaido, and we anticipate even further advancements in the use of bridges and ferries to connect the islands of Honshu and Shikoku as a route of leisure.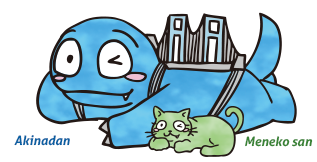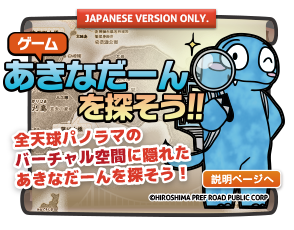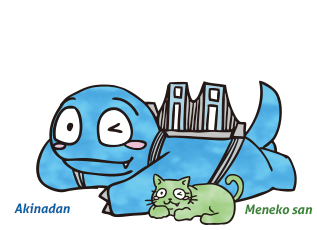 Location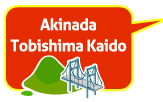 Location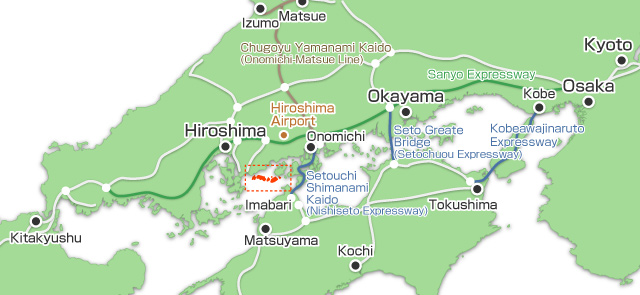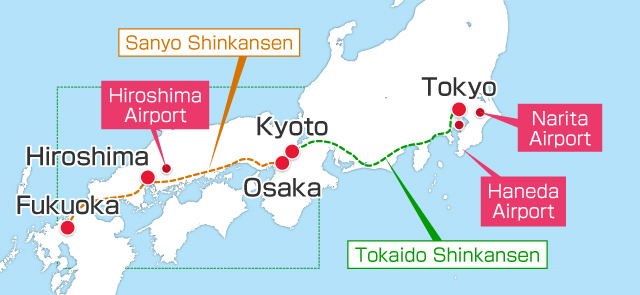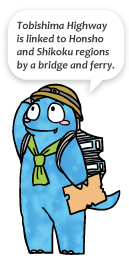 You can have access to Tobishima Island coastal highway (Akinada Tobishima Kaido), through all highways in Sanin, Shikoku, Kyushu and Kansai. From Shikoku area (Imabari, Ehime Prefecture) you can have access through the coastal highway from Setouchi Shimanami, or taking a ferry from Imabari harbor in Ehime Prefecture.
If you come from abroad or from Tokyo, you can have access to the location through plane or Shinkansen. Hiroshima airport has regular national flights to airports in Tokyo, Sapporo, Sendai, Okinawa and Narita, as well as regular international flights to Seoul (Korean), Dalian (China), Beijing (via Dalian), Chengdu (via Shanghai), Taipei (Taiwan) and Hong Kong.